Greetings
WFMT Presidential Greetings World Congress 2017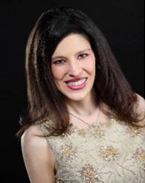 Amy Clements-Cortes
President
World Federation of Music Therapy
As the WFMT celebrates its 30th Anniversary in 2015, it is an exciting time to be thinking about the upcoming World Congress in Tsukuba, Japan in 2017. As the current WFMT President, I want to thank the JMTA for organizing this dynamic event and I am encouraging our members to attend. The JMTA is working hard to prepare an outstanding congress program that features important spotlight educational sessions, cultural events, and an opportunity for music therapists and music and health related specialists to submit concurrent conference papers and research posters.
The congress theme is "Moving forward with Music Therapy - Inspiring the Next Generation -", and with over 25 persons working on this congress, the JMTA is ready to host the anticipated 2500 attendees! What an outstanding opportunity music therapists, health care professionals, musicians, students, researchers and educators have to share their work with a focus on stimulating the next generation of therapists, and the important directions for clinical music therapy practice.
This will be the second time since the formation of the WFMT that the international congress will take place in Asia. With such a large number of music therapists in Japan, I can't think of a better country to host us. The WFMT officers are also committed to work with the JMTA in planning the culturally diverse scientific program and event. So start making your travel plans today!


Amy Clements-Cortes, PhD, MTA, MT-BC, FAMI
Message from the Honorary President of the JMTA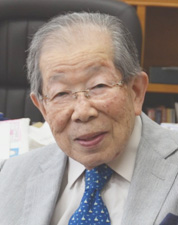 Shigeaki Hinohara M.D.
Honorary President of the JMTA
Honorary Chair、The Board of Trustees
St. Luke's International University
As the honorary president of the Japanese Music Therapy Association, I am pleased that the 15th World Congress of Music Therapy will be held in Japan.
Music therapy practice and research began in Japan in the 1960s, and many organizations and research groups were started nationwide. In 2001, the Japanese Music Therapy Association was founded as the country's only national organization.
The development of music therapy in Japan has been influenced by Western practice and theory, as well as by our own unique approach, which reflects the cultural sensitivities and traditional values of the Japanese people. This is yet another example of how Japanese culture has been developing, as the result of the integration of Japanese traditions and foreign cultures.
The 15th World Congress of Music Therapy will provide a golden opportunity for music therapists and researchers from around the world to learn from and influence each other, and to "open the future" hand in hand.
I look forward to meeting you in person here in Japan!


Shigeaki Hinohara, M.D.
Greeting from the President of the Japanese Music Therapy Association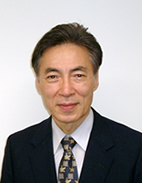 Yasuji Murai
President of the Japanese Music Therapy Association
We are very pleased to host the 15th World Congress of Music Therapy this July in Tsukuba, Ibaraki, Japan. I first attended a World Congress of Music Therapy (WCMT) about 30years ago, in 1985 in Genoa, Italy. Meetings were held every day with world famous music therapists, such as Dr. Benenzon from Argentina, and in the evenings we would go into town and talk until late at night. I have attended the WCMT every three years since then, and have made friends with music therapists from all over the world. This inspired me to start a music therapy study group and then to organize the Japanese Music Therapy Association. This year, we are finally going to hold the World Congress of Music Therapy here in Japan, and it stirs emotions deep inside me.
There is no better place than a World Congress to listen to presentations from other music therapists, discuss issues, rethink our own work, deepen our knowledge and understanding of music therapy, and interact with other music therapists. I hope many of you, from all over the world and Japan, will take advantage of this wonderful opportunity and attend this congress. Please join us, expand your horizons, and help us make the 2017 WCMT a success!


Yasuji Murai
Greetings from the Organizer of the 15th World Congress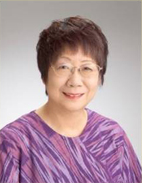 Michiko Kato
Executive Director
Japanese Music Therapy Association
As the organizer of the 15th World Congress of Music Therapy (WCMT) of the World Federation of Music Therapy (WFMT), I am honored to announce that the 2017 congress will be held in Tsukuba, Ibaraki Prefecture, Japan from July 4 - 8. The Japanese Music Therapy Association (JMTA) will be the hosting organization, and we are busily preparing for the first international music therapy congress to be held in Japan.
The theme of the 2017 world congress is "Moving Forward with Music Therapy - Inspiring the Next Generation -". This bilingual (English and Japanese) event will give participants the opportunity to share the latest information, research outcomes and personal experiences from a wide variety of international perspectives. The theme of the congress was selected by the JMTA because we believe it is important that a new generation of clinicians, educators, and researchers, as well as students, acquire additional knowledge, develop new skills, and find opportunities to be challenged and grow during this international event.
We will focus on the following topics during the congress:
Current and emerging issues in the field of clinical music therapy worldwide.
International exchanges and collaboration among music therapists.
Issues affecting music therapy practice, such as the increase in clients with dementia, music therapy in community settings, and the use of music therapy for treating victims of disasters and wars.
Perspectives, discoveries and research outcomes in the field of music therapy, globally as well as in Japan.
Site of the Congress
Tsukuba is an international city which is home to many scientific institutions, located about 50 minutes from the center of Tokyo. Thanks to one of the best transportation systems in the world, attendees can easily visit the many cultural and tourist attractions in and around Tokyo.
Congress Updates
This website will be updated frequently with the latest information to assist you in planning. In September 2015, details regarding the call for papers, workshops and round tables, as well as registration, will be released.
Start making plans now for submitting your proposals and for joining us in Japan! We are looking forward to welcoming you in Tsukuba in the summer of 2017.


Michiko Kato, MA, RMT
Dear colleagues,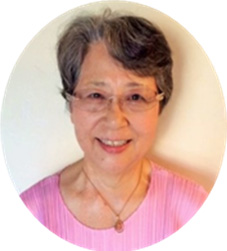 Nobuko Saji, PhD
2005-2008 Chair of Clinical Practice of WFMT,
Councillor of Japanese Music Therapy Association (JMTA),
Emeritus Professor of Miyagi University
I am very much delighted to welcome you on behalf of the World Federation of Music Therapy (MFMT) to the 15th World Congress of Music Therapy (WCMT2017) to be held on July 3-8 in Japan.
I have been a member of the Council of Japanese Music Therapy Association (JMTA) and a practicing music therapist for many years. I also have been involved in music therapy training and research at the institutions and universities. It was a great pleasure to be given the opportunity to present my works in every WCMT, since 2002 (London) till 2014 (Krems).
I chaired the Commission on Clinical Practice of the WFMT, between 2005 and 2008, and continued to take part in the WFMT activity as a member of Clinical Practice Committee between 2008 and 2011. During these times, I have met many influential music therapists and had inspiring conversations concerned with perspective on worldwide music therapy.
It was Dr. Suzanne Hanser, the president of the WFMT (2002-2005), who first recommended JMTA to host the next WCMT. I presented this proposal to the board of the JMTA, however, it was difficult to gain the full approval from the council members at that time. After a few years, a strong recommendation from Dr. Petra Kern, the president of the WFMT (2008-2011), and the growing expectation within the JMTA members for hosting the world congress, has led to formal approval to hold the WCMT 2017 in Japan. As a proposer of this event, I am very happy and excited to invite many music therapists from various cultural backgrounds and to come in touch with different knowledge and methodology.
After the occurrence of the Great Japan Earthquake in 2011, we received many encouraging messages and warm-hearted contributions from the WFMT and music therapists in the world. We greatly appreciate your solicitude and I would like to express our deepest appreciation and gratitude on behalf of all Japanese people.
I hope many of you would visit precious cultural heritage of Japan and enjoy our fine Japanese food on this opportunity. I do expect this Congress will be a meaningful time.


Nobuko Saji, PhD